Who has never cracked at snack time for small Breton shortbread? Until very recently, I had never done it myself. But one day when I was looking for a quick snack with few ingredients, this recipe stood out for its simplicity. Since then, it's my secret trick that I pull out when I need a quick and easy snack!
Origin of Breton shortbread
Breton shortbread was originally prepared by Breton housewives for their energetic quality and their long shelf life. This makes it the ideal biscuit for times of war and long sea trips. It was in the 20th century that the Traou Mad pastry shop devoted itself exclusively to this biscuit and made it a symbol of Brittany recognized worldwide! Local producers are also in discussion to obtain the Protected Geographical Indication label.
The real recipe for Breton shortbread
Breton shortbread, also called Breton biscuit, is of course a recipe prepared with salted butter. Forget recipes that add salt independently. For the rest of the ingredients, get good flour and free-range eggs (if you can) and you'll have everything you need to make the real Breton shortbread recipe!
Which flour for a good Breton shortbread?
For traditional Breton shortbread, you can use either T45 or T55 flour. It is also possible to put 50% buckwheat flour to bring a slightly more authentic taste. For a gluten-free version, you can use rice flour.
How to make a Breton shortbread?
As I told you in the intro, making a Breton shortbread is quite easy and quick. First sift the flour with the baking powder. Next, whiten the egg yolks with the sugar. When it has tripled in volume, add the flour and baking powder. Once the mixture is homogeneous, it is time to add the softened salted butter (at room temperature, therefore, not melted). Mix again until all the ingredients are well combined. No technical difficulty, the success of the recipe lies above all in the cooling time.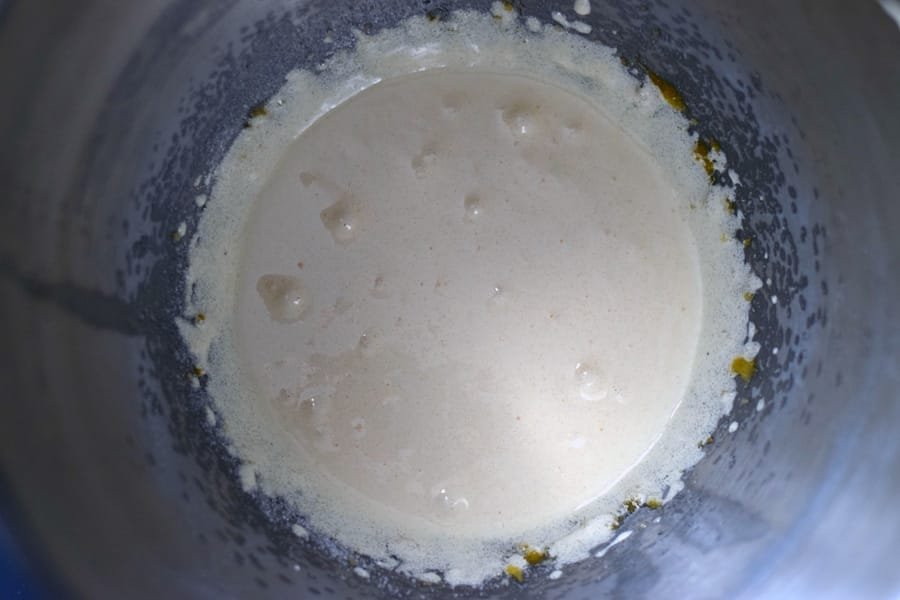 Make very thick Breton shortbread?
Once the dough is finished, it must be cooled in order to be able to detail it. For this, we make a sausage of dough in plastic film. After a passage in the fridge (about 1 hour), the dough is ready to be cut into 0.5 cm slices (more if you want them really thick. And to keep the round shape, I advise you to cook them in individual circles. This is the secret to obtaining very round and thick Breton shortbread.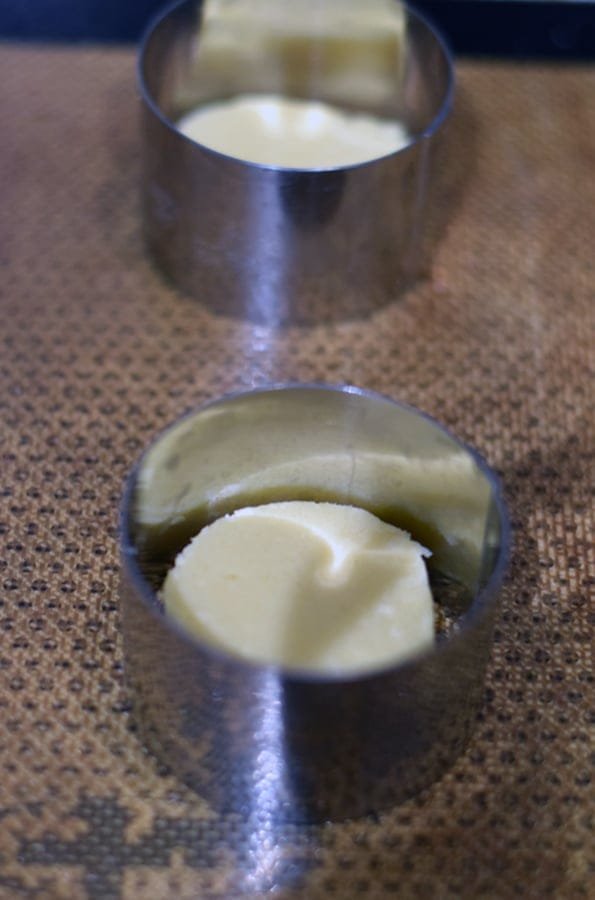 Cooking
Place the slices of dough on a baking sheet covered with a silpat sheet (I only use that now and it's really the best!). The shortbreads are cooked for 15 to 20 minutes in an oven heated to 165°C. They're done when they look dry and the edge is lightly browned.
How to store Breton shortbread?
These little Breton shortbread cookies never last long, but if there are any left after the first pass, you can keep them for a week in an airtight container.
Tasting
Enjoy your Breton shortbread with a good cup of hot tea and why not a lick of Guérande salt caramel . You tell me the news !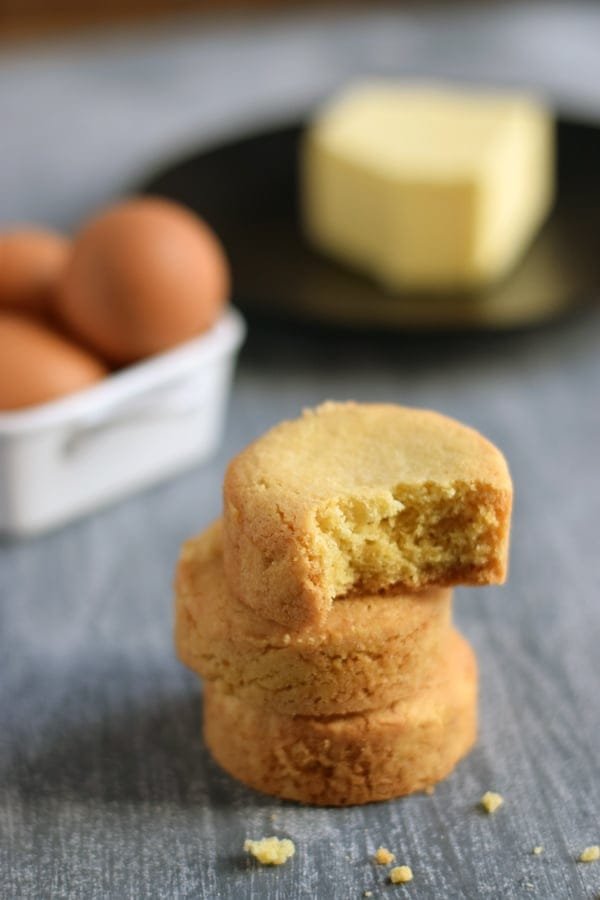 Sablés bretons rapides et faciles
Une recette super simple et délicieuse, pour le goûter des petits et des grands
Ingredients
3

jaunes d'oeuf

175

g

de farine

11

g

de levure

100

g

de sucre

100

g

de beurre demi-sel
Instructions
Mélanger la farine et la levure, réserver.

175 g de farine,

11 g de levure

Mélanger le sucre avec les jaunes d'oeuf.

100 g de sucre,

3 jaunes d'oeuf

Faire blanchir le mélange jusqu'à ce qu'il triple de volume

Ajouter la farine et mélanger

Ajouter le beurre demi-sel et mélanger

Faire un boudin en mettant la pâte dans un film plastique.

Mettre au frigo au moins 30 minutes. Puis sortir le boudin et découper des tranches de 0,5 cm d'épaisseur.

Déposer sur une plaque et mettre à cuire 15 minutes à 165°C. Utiliser un cercle individuel si vous voulez que vos sablés soient bien ronds !

Laisser refroidir quelques instants et déguster !
Nutrition
Vous aimez cette recette ? Laissez une note !
Mentionnez @camille_patisserie si vous testez la recette !